Crazy Healing
Crazy Healing In 12 Steps
Are you experiencing stress, tension or difficulties and are you wishing to create more lightness and joy in your present life?
This is a powerful step-by-step course to help you achieve more lightness and joy in your present life.
By implementing the tools and strategies that I have successfully used in private coaching session you can transform stress, tension and other challenges in your life.
Crazy Healing
Karmic Knots – Release your subconscious blockages
Do you suffer from pain, tension, stress, emotional issues or lack of mental clarity?
And would you like to make your life a lot easier?
The technique of testing and clearing "Karmic Knots" has been developed by Dr. Alfred Schneider after over 20 years of research. He assumes that a primordial blockage of our energy flow is always responsible for our issues.
In this course I have put together a very powerful methodology based on Dr. Alfred Schneiders teachings, which you can do by yourself to clear away blockages in your subconscious mind.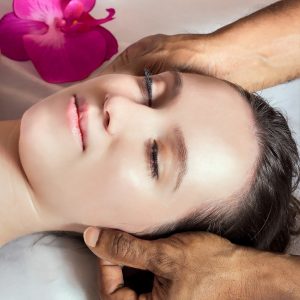 Crazy Healing
Transformation Points
Release subconscious tension for yourself and others.
Learn to ground, establish respectful contact and find specific points on skull and body to clear blockages and tensions: physical, mental, emotional etc.
This course offers a preparation phase, detailed explanation and a practical demonstration on how to apply the Transformation Points for yourself and others. You will receive access to a member area with 19 detailed video lessons.
Each video is between 5-20 minutes long (total duration: 2,5 h) and addresses another topic.
This course will guide you step-by-step so that you can apply the technique right away.
60 day money back guarantee.